09:00 NEW BALANCES IN ENERGY

World energy sector is undergoing a huge transformation. Technological and environmental dynamics, untraditional fuels such as rock gas, renewable energy, surge pricing, geopolitical tensions, leaders of change… Oil-connected geopolitics of energy is changing; natural gas, renewable energy and geopolitics of nuclear are rising. In this order, the attacks of China and India attract attention.
Whereas, Turkey has a wide market. It has a strategic position among many energy consumers and suppliers. With its current and planned oil and gas pipelines, hydrocarbon reserves and Bosporus, Turkey can possibly become an energy bride. However, on the other side of the picture, there are other facts including the debt rates of energy companies, concordatum news and the reduction in investments. In this panel, we will discuss the position these developments put the sector, the world and Turkey into, and the current developments.
Fatih Birol
President, International Energy Agency
Mesut İlter
General Manager, STAR Rafineri
Ahmet Dördüncü
CEO, Akkök Holding
Mithat Rende
Independent Board Member, Engie Energy Turkey
MODERATOR
10:00 GROWTH IN GLOBAL UNCERTAINTY
After U.S. President Trump took his office, his approaches create uncertainties in the global economy. Preservative trade policy, acting independently from World Trade Organization, withdrawal from free trade agreements, Paris Climate Agreement and Iran Nuclear Deal raise the tensions in international markets. The financial tensions between China and U.S. increase these tensions as well.
The financial uncertainty due to England's withdrawal from the EU and the war on Syria and Iraq lands escalate the global politic turmoil. China's reduction, FED's interest decisions, migration waves, all add up to the growing anxiety for world's economic future. In this environment, managing the global uncertainty will become a significant talent. Well, what should we pay attention to in such environments? Which indicators should we follow? How to get prepared? These questions will form the framework of our panel.
Robin Brooks
Chief Economist, International Finance Institute
Ümit Leblebici
General Manager, TEB
Metin Canoğulları
Country Leader, EY Turkey
MODERATOR
Timothy Ash
Senior Strategist, Bluebay Asset Management
Raj Apte
Head of Restructuring, EY Central & Southeast Europe and CIS (CESA)
10:30 CEO MEETING: Energy

SIDE SESSION
Hosted by Doğan Enerji
*Side Sessions are only open to the guests.
Fatih Birol
President, International Energy Agency
Burak Kuyan
CEO, Doğan Enerji
11:00 LEADERSHIP IN DIGITAL ERA
In addition to the global transformation, the rules of economic and social life, business models and leadership are changing. In this new digital era, a new leadership approach is required to help companies grow, to be competitive and sustainable, to create new income areas, to produce value and to draw talents to the company. With the leading business people of Turkish business world, we will discuss the characteristics of a winning leader in parallel to digitalization, new leadership approaches and practices in this panel.
Hakan Ateş
General Manager, Denizbank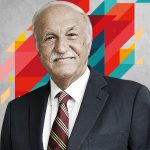 Hüsnü Özyeğin
Founder and Chairman, Fiba Holding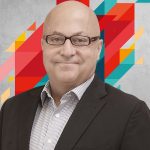 Agah Uğur
Board Member, Borusan Holding
MODERATOR
Hanzade Doğan Boyner
Chairwoman of The Board, Hepsiburada
Serpil Timuray
CEO, Vodafone Group Europe Area
11:30 CEO MEETING: Digital Agenda

SIDE SESSION
Hosted by NGN Teknoloji
*Side Sessions are only open to the guests.
Prof. Zakri Hamid
Consultant of Malaysia Prime Minister
Canan Dağdeviren
Assistant Professor of Media Arts and Sciences, MIT
Shaun Rein
General Manager, China Market Research Group
Sinem Edil
Deputy General Manager, NGN Technology
11:55 INVESTMENT LEADERS
There are some uncertainties in economy and politics both in Turkey and in the world. Issues on exchange rates and the stagnancy in economy are on the foreground in Turkey. Business world frequently mentions the inability to foresee future and its negative impacts on all business processes in different platforms. In this session, we will discuss the strategy of companies who still continue to invest despite all this uncertainty and challenging conditions. On what projection these leaders invest? What is their expectation for growth for Turkey and for the world? Are they backed-up by credit and finance possibilities? How will the future be shaped?
Ali Kibar
Chairman of The Board, Kibar Holding
Nihat Özdemir
Board of Directors Honorary Chairman, Limak Holding
Hüseyin Arslan
Chairman of the Board, YDA GROUP
MODERATOR
Fettah Tamince
Chairman of The Board, Rixos Hotels
Elif Çoban
CEO, Şölen Group
13:30 CREATING GLOBAL COMPANY
Which companies are global? What is to be a global company? According to experts, to have a global and powerful brand requires to be present in at least three continents and to obtain 50% of its income from abroad. Those who are on the road to globalization achieve a good position in their local country at first, then they enter beyond borders. Well, what is the case for Turkish companies? Does Turkey have brands that completed this process or made good progress? Which path do these brand choose? Where are they now? How do companies going beyond borders of their local countries achieve this success? All of these questions will form the content of our panel.
Brian Smith
Founder, UGG
Cem Topçuoğlu
Chairman, TBWA Worldwide International
Özgür Burak Akkol
HR Director, Koç Holding
Yılmaz Yılmaz
Chairman of the Board, Koton
MODERATOR
Sani Şener
CEO, TAV
Manpreet Singh
Chairman, Indian Chamber of International Business
Şahap Çak
CEO, Netlog Logistcs Group
14:40 SUSTAINABLITY / COMPANIES WITH GOAL
We need to obtain the daily necessities and sustain development without endangering the requirements of future generations of humanity. Although it has become quite difficult to do this in the new period especially due to economic actors, there are examples who continue to succeed. This panel will present stories of some of these examples and the things that should be dome will be discussed by the experts.
Begümhan Doğan Faralyalı
Chairwoman of the Board Doğan Holding
Nikos Mourkogiannis
Author of Purpose
Basima Abdulrahman
Founder and CEO, KESK
Kaan Gür
CEO, Altenatif Bank
MODERATOR
Muharrem Yılmaz
Chairman of the Board, Sütaş
Rami Atikoğlu
General Menegar, BASF Turk
Tankut Turnaoğlu
CEO, P&G Turkey
15:00 WOMEN IN TECHNOLOGY ASSOCIATION
SIDE SESSION
*Side Sessions are only open to the guests.
15:50 DIGITILALIZATION FOR PROSPERITY
In his new book Prosperity Paradox, Clayton Christensen from Harvard, the famous management guru, discusses the big contribution of innovation and digitalization to economic welfare and growth. While digitalization means new business opportunities, increase in productivity, new technological products and services, it is also said to create a social and physical transformation and increase the equality in socio-economic levels. In this panel, we will discuss the impact of digitalization on growth, prosperity and human development, and the position of Turkey in this area.
Ari Keşişoğlu
Facebook Vice President, Africa, Middle East & Turkey
Hüseyin Gelis
CEO, Siemens Turkey
Shaun Rein
Genaral Manager, China Market Resaerch Group
Colman Deegan
CEO, Vodafone Turkey
MODERATOR
Prof. Zakri Hamid
Consultant of Malaysia Prime Minister
Murat Emirdağ
CEO, Hepsiburada
Hakan Binbaşgil
General Manager, Akbank
16:00 CEO MEETING: Social Responsibility 2.0
SIDE SESSION
Hosted by Young Guru Academy
*Side Sessions are only open to the guests.
Begümhan Doğan Faralyalı
Chairwoman of the Board, Doğan Holding
Sani Şener
CEO, TAV Holding
Hüsnü Özyeğin
Founder and Chairman, Fiba Holding
17:10 GROWTH-FRIENDLY BANKING

Turkey is undergoing a challenging period. The leading subjects of this period is the cooperation between banking sector and real sector. Expectations from the sector increases in this challenging period. Within this frame, banking sector supports growth and development and at the same time strives to use its resources at the most productive way. In this session themed "growth-friendly banking" we will discuss how to implement the cooperation of real sector/banking and which areas this cooperation enhances.
Serra Akçaoğlu
CEO, Citibank
Abdulkadir Konukoğlu
Honorary Chairman, Sanko
Hüseyin Aydın
Chairman, The Banks Associaiton of Turkey
MODERATOR
Selim Kervancı
CEO, HSBC
Ahmet Zorlu
Chairman of the Board, Zorlu Holding
18:20 INVESTING TOMORROW
Entrepreneurship is one of the key levers of growth and development in a country. We anticipate that this will become more prominent in the following period. Many countries invest in developing its entrepreneurship ecosystem. In developing countries such as Turkey, this phenomenon sprouts quite new. In this panel, we will discuss the entrepreneurship, the conditions required for the development of ecosystem and the world of entrepreneurship; and we will examine the successful examples.
Samuel West
Founder, Museum of Failure
Aydın Doğan Yalçındağ
Founder, Blutv
Paul Doany
CEO, Türk Telekom
Derik Kim
Founding President, Global Entrepreneurs Foundation
Tarkan Anlar
CEO, Scotty
Hande Çilingir
CEO, Insider
MODERATOR
09:00 RETAIL IN THE CHANGE ERA
Retail sector is undergoing a huge change due to digitalization, changing attitudes of consumers, economic fluctuations and increased competition. In this session, new agenda of the sector that includes many subjects from e-trade to going retail, from expanding abroad to new growth plans will be presented.
Özgür Tort
CEO, Migros
Abdullah Kavukcu
Chairman of the Board, Simit Sarayı
Meltem Bakiler Şahin
Executive Vice President, Vodafone Turkey
MODERATOR
Suzan Toplusoy
Board Member, Roman Group
Levent Erden
Bilgi Ünıversity Lecturer
10:10 VISION 2023

Many actors in Turkey continue its operations based on 2023 vision in regards to infrastructure, communications, digitalization and investments. In the panel "Vision 2023" the discussion points will be the projects that are going to be executed in all these subjects and the multi-dimensional studies to achieve in these subjects.
Ali Taha Koç
Head of Presidential Digital Transformation Office
Ömer Fatih Sayan
Republic of Turkey Deputy Minister of Transport and Infrastructure
İhsan Necipoğlu
President, Dow Turkey and Central Asia
MODERATOR
Zafer Sönmez
General Manager, Turkish Wealth Fund
Prof. Dr. Göksel Aşan
Head of Presidential Finance Office
11:10 THE KEY TO VOLUE ADDED GROWTH: Innovation and Enterprise

Adnan Bali
General Manager, Türkiye İş Bankası
Hakan Güldağ
Journalist
MODERATOR
Steven Young
Bosch Turkey and Middle East President
11:50 AGENDA OF AGRICULTURE

Sustainable agricultural production, access to adequate and reliable food and rural development are among the most significant subjects that will create competitive advantages to countries. In the panel "Agenda of Agriculture" we will discuss the innovative policies and projects developed in this regard by regulators and sector players.
Dr. Bekir Pakdemirli
Republic of Turkey Minister of Agriculture and Forestry
Murat Göç
CEO, Halavet Gıda
Kıvılcım Pınar Kocabıyık
General Manager, The Farm of 3830
Cemal Kişmir
CEO, BNP Cardif Turkey
MODERATOR
12:20 SOCIAL INVESTMENT: Social Responsibility Leaders

In social investment panel, we will be listening to the leaders and their stories who make differences with projects in social investments and social entrepreneurship and who contributed to human development. What are the projects they led and the differences they make; and what are the results of these projects? What will they do in the new era that will make a difference, what will they focus on to? In the following period, our panelists will discuss the questions on which areas to focus for social investment / social responsibility and whether to develop a new strategy.
Dan Czerwonka
Global Operations & New Developments, Zipline
Sadaffe Abid
Founder, Circle
Mehmet T. Nane
CEO, Pegasus Airlines
Temie Giwa-Tubosun
CEO, Lifebank
Kamran Elahian
Founder And Chairman, Global Innovation Catalyst
Selen Kocabaş
Board Member, Akiş GYO & Multinet Up
MODERATOR
11:30 CEO SPECIAL MEETING & LUNCH
ECONOMIC COOPERATION BETWEEN QATAR & TURKEY
SIDE SESSION
Hosted by Qatar Financial Centre
*Side Sessions are only open to the guests.
Bekir Pakdemirli
Republic of Turkey Minister of Agriculture and Forestry
Yousuf Mohammed Al-Jaida
CEO, Qatar Financial Centre
14:30 FUTURE OF MOBILITY ECOSYSTEM
Automotive sector is one of the leading areas that will undergo a huge transformation in the next period. It is a fact that autonomous and electric cars and "car sharing" systems will lead to huge changes. Turkey is establishing a strategy in this field such as "local automobile" production. In this session, the discussion points will be on how the rising new trends shape the sector and on the new strategies of Turkey in regards to "local automobile" project.
Gürcan Karakaş
CEO, TOGG
Lewis Horne
CEO, Uniti
Vilhelm Hedberg
Founder, eKar
Bora Koçak
President, Anadolu Group Automotive Group
Rafael Maranon
CEO, Wavyn
Cem Baver Özalp
Board Member, Martaş Otomotiv
MODERATOR
15:40 BREAKTROUGH TECKNOLOGIES

The world is talking about many different and breakthrough technologies such as artificial intelligence, 3D bioprinters and genetic engineering. In Turkey, companies work not to fall away from these areas. In this panel, the discussion points will be the current position of these ground-breaking technologies in the world, the sectors that will be affected by these technologies in future and the things companies who desire to work on these areas shall do.
Che Connon
Founder Partner, Atelerix
Canan Dağdeviren
MIT Assistant Professor of Media Arts and Sciences
Chris Kwekowe
CEO, Slatecube
Mehmet Keteloğlu
Deputy of Country Director, Google Turkey
MODERATOR
Jeff Adams
Founder, Cobalt Speech
Haluk Bayraktar
General Manager, Baykar
Burak Aydın
CEO, Sabancı Dx
17:10 UNDERSTANDING CHINA

Korhan Kurdoğlu
TÜSİAD Chairman of China Network Group
Nail Opak
Chairman, DEİK
Andrew Cainey
Co Founder, Asiability
Huang Songfeng
Commercial Attache, China Istanbul Consulate General
Adil Pelister
Chairman, İKMİB
Robert Guo
Chief Investment Officer and COO, Winnermax Capital Inc.
James Chen
CEO, Hollyhigh Capital
Murat Kolbaşı
Chairman of Turkey-China Business Council
MODERATOR